LA Fitness is a renowned American gym chain that has been helping people across the United States achieve their fitness goals since 1984. With a wide range of amenities, state-of-the-art equipment, and a variety of classes, LA Fitness has something to offer everyone.
In this comprehensive guide, we will cover everything you need to know about LA Fitness, from its history and philosophy to the full list of known locations.
A Brief History of LA Fitness
Founded in 1984 by Louis Welch and Chin Yi, LA Fitness aimed to create a gym experience that catered to the needs of a diverse clientele. Over the years, the company has grown exponentially, acquiring other fitness chains and expanding its reach across the United States and Canada.
Today, LA Fitness boasts over 700 locations, making it one of the largest gym chains in North America.
The LA Fitness Philosophy
LA Fitness is dedicated to providing a welcoming, inclusive environment where members can feel comfortable pursuing their fitness goals. The company believes in offering a wide range of fitness options to cater to the diverse needs and interests of its clientele.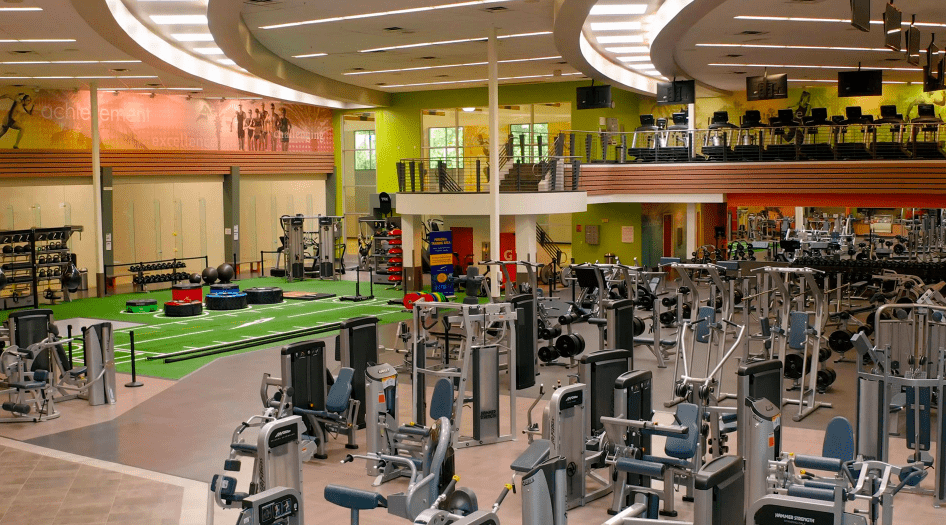 From state-of-the-art equipment to group fitness classes, LA Fitness strives to provide members with the tools and resources they need to achieve their fitness objectives.
Membership Options and Pricing
LA Fitness offers several membership options to accommodate various budgets and preferences. These include:
Single Club Access
This membership option allows members to access a single LA Fitness location of their choice.
Multi-Club Access
This membership option grants members access to multiple LA Fitness locations within a specific geographic area.
Signature Club Access
This premium membership option provides access to all LA Fitness locations, including exclusive Signature clubs, which feature upgraded amenities and services.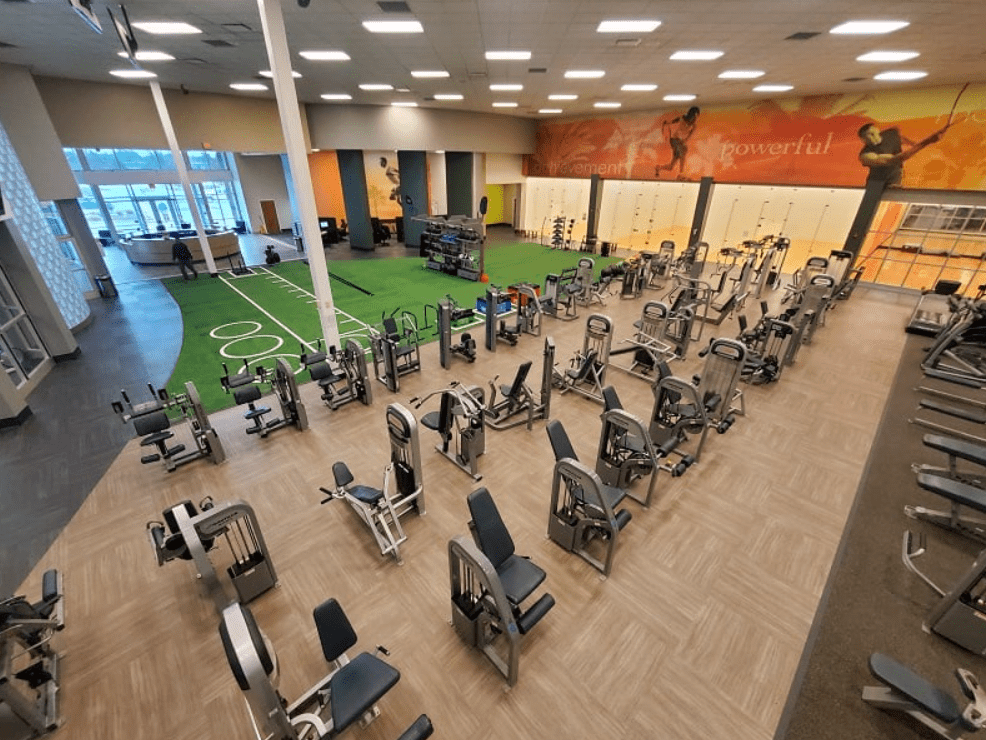 Pricing for these memberships varies depending on factors such as geographic location and desired amenities. LA Fitness periodically offers promotional rates and discounts, so it's worth checking their website or contacting your local club for current pricing information.
Amenities and Services
LA Fitness locations are equipped with a wide range of amenities and services designed to provide members with a comprehensive fitness experience. These include:
State-of-the-art cardio and strength-training equipment
Indoor heated lap pools
Spacious group fitness studios
Indoor cycling studios
Basketball and racquetball courts
Personal training services
Locker rooms with showers and saunas
Juice bars and cafes
Kids Klub childcare services (available at select locations)
Classes Offered at LA Fitness
LA Fitness offers a variety of group fitness classes to cater to different interests and fitness levels. Some popular classes include:
Zumba®
Body Works Plus Abs
Yoga
Aqua Fit
Mat Pilates
Cycle
Kickbox Cardio
Boot Camp Conditioning
SilverSneakers®
For a full list of classes and schedules, visit your local LA Fitness club or their website.
The LA Fitness Mobile App
The LA Fitness mobile app, available for both iOS and Android devices, provides members with easy access to important information and resources. Key features of the app include:
Class schedules and reservations
Personalized fitness tracking
Club location search and details
Membership barcode for club check-in
Access to the LA Fitness Living Healthy Blog
The app offers convenience and accessibility, allowing members to manage their fitness routine on-the-go.
The LA Fitness Pro Results® Personal Training Program
For members looking for personalized guidance and support, LA Fitness offers the Pro Results® Personal Training Program. This program pairs members with certified personal trainers who develop customized workout plans and provide one-on-one coaching.
Pro Results® trainers assess each client's fitness level, goals, and preferences to design a tailored plan that helps them achieve their desired results.
The LA Fitness Living Healthy Blog
The LA Fitness Living Healthy Blog is a valuable resource for members and fitness enthusiasts alike. The blog features articles on various topics, including exercise routines, nutrition tips, and motivational content. 
By staying informed and engaged with the Living Healthy Blog, members can continue to enhance their fitness journey and lead a healthier lifestyle.
A Full List of Known LA Fitness Locations
As of September 2021, LA Fitness operates over 700 clubs across the United States and Canada. The following is a list of known locations, organized by state. Please note that this list is subject to change as new clubs open and existing ones close. For the most up-to-date information, visit the LA Fitness website.
Top 100 LA Fitness Locations To Visit
Los Angeles, CA – 7021 Hollywood Blvd
Los Angeles, CA – 1833 S La Cienega Blvd
San Diego, CA – 7715 Balboa Ave
San Francisco, CA – 350 Bay St
San Jose, CA – 375 N Capitol Ave
Sacramento, CA – 1900 Del Paso Rd
Irvine, CA – 2880 Michelle Dr
Long Beach, CA – 2180 N Bellflower Blvd
Anaheim, CA – 3040 W Lincoln Ave
Oakland, CA – 2050 Webster St
Phoenix, AZ – 2077 E Camelback Rd
Tucson, AZ – 2950 W Ina Rd
Scottsdale, AZ – 1900 N Scottsdale Rd
Mesa, AZ – 1233 S Clearview Ave
Chandler, AZ – 2077 E Frye Rd
Glendale, AZ – 18295 N 83rd Ave
Seattle, WA – 13244 Aurora Ave N
Spokane, WA – 13120 N Newport Hwy
Portland, OR – 7535 SW Nyberg St
Beaverton, OR – 14270 SW Barrows Rd
Denver, CO – 4100 E Mexico Ave
Colorado Springs, CO – 1832 N Circle Dr
Aurora, CO – 1450 S Abilene St
Lakewood, CO – 360 S Teller St
Albuquerque, NM – 840 Juan Tabo Blvd NE
Santa Fe, NM – 3535 Zafarano Dr
Las Vegas, NV – 1725 N Rainbow Blvd
Henderson, NV – 2893 N Green Valley Pkwy
Reno, NV – 6155 Neil Rd
North Las Vegas, NV – 6584 N Decatur Blvd
Salt Lake City, UT – 1121 E Ashton Ave
Provo, UT – 1259 S 800 E
West Valley City, UT – 3491 W 3500 S
Boise, ID – 7147 W Overland Rd
Nampa, ID – 2150 N Cassia St
Casper, WY – 4450 E 2nd St
Billings, MT – 1595 Grand Ave
Bismarck, ND – 517 S 5th St
Fargo, ND – 3221 32nd Ave S
Sioux Falls, SD – 3300 W 32nd St
Rapid City, SD – 1520 Haines Ave
Omaha, NE – 3230 S 143rd St
Lincoln, NE – 1501 Pine Lake Rd
Kansas City, MO – 8600 Ward Pkwy
St. Louis, MO – 3675 Mexico Rd
Springfield, MO – 4135 S National Ave
Wichita, KS – Wichita, KS – 854 N Socora St
Overland Park, KS – 6700 W 110th St
Topeka, KS – 2020 SW Wanamaker Rd
Oklahoma City, OK – 13220 N Pennsylvania Ave
Tulsa, OK – 6612 S Memorial Dr
Norman, OK – 2351 24th Ave NW
Dallas, TX – 2690 N Haskell Ave
Houston, TX – 195 Yale St
Austin, TX – 4001 S Lamar Blvd
San Antonio, TX – 7140 Blanco Rd
Fort Worth, TX – 5340 S Hulen St
El Paso, TX – 1224 Wedgewood Dr
Corpus Christi, TX – 5801 S Staples St
New Orleans, LA – 2100 Veterans Blvd
Baton Rouge, LA – 6473 Siegen Ln
Lafayette, LA – 3220 Ambassador Caffery Pkwy
Shreveport, LA – 2625 Beene Blvd
Little Rock, AR – 11700 Chenal Pkwy
Fayetteville, AR – 2920 E Zion Rd
Memphis, TN – 1285 Ridgeway Rd
Nashville, TN – 2690 Old Lebanon Rd
Knoxville, TN – 3011 Knoxville Center Dr
Chattanooga, TN – 9277 Kingston Pike
Birmingham, AL – 3427 Colonnade Pkwy
Montgomery, AL – 2300 Eastern Blvd
Mobile, AL – 9945 Airport Blvd
Huntsville, AL – 1227 N Memorial Pkwy
Atlanta, GA – 2995 Cobb Pkwy SE
Savannah, GA – 3609 Ogeechee Rd
Augusta, GA – 3200 Augusta Tech Dr
Columbus, GA – 6501 Whitesville Rd
Jacksonville, FL – 11901 Atlantic Blvd
Miami, FL – 10055 NW 41st St
Orlando, FL – 12700 S Orange Blossom Trail
Tampa, FL – 6411 County Line Rd
Tallahassee, FL – 2695 Capital Cir NE
Fort Lauderdale, FL – 1900 S University Dr
Charlotte, NC – 8709 Arbor Creek Dr
Raleigh, NC – 4120 Main at North Hills St
Greensboro, NC – 2972 Battleground Ave
Wilmington, NC – 1437 Military Cutoff Rd
Columbia, SC – 115 Afton Ct
Charleston, SC – 5900 Rivers Ave
Greenville, SC – 1025 Woodruff Rd
Myrtle Beach, SC – 2112 Oakheart Rd
Virginia Beach, VA – 3960 Virginia Beach Blvd
Richmond, VA – 9101 Midlothian Turnpike
Norfolk, VA – 5900 E Virginia Beach Blvd
Alexandria, VA – 3550 S Jefferson St
Washington, DC – 1101 Connecticut Ave NW
Baltimore, MD – 1330 Martin Blvd
Annapolis, MD – 200 Harker Pl
Bethesda, MD – 7272 Wisconsin Ave
Philadelphia, PA – 2425 S 24th St
Conclusion
With its commitment to providing a diverse range of fitness options and top-notch facilities, LA Fitness has established itself as a leading gym chain in North America.
Whether you're a seasoned athlete or just starting your fitness journey, LA Fitness offers the resources, support, and community you need to achieve your goals. Visit their website or download the LA Fitness mobile app to find a club near you and start your journey towards a healthier, happier life.
We have reviews on other gym chains in the US that you can check out, like Zoo Culture, Equinox and other Fitness Chains.