The Lumen Metabolism Device is everything you need to optimise your health in the palm of your hand. And now, it's available to you for 50% less if you use discount code GYMFLUENCER. Let me explain how it works.
The Lumen Metabolism Device is a metabolic tracker that helps you understand how your metabolism works. The sleek, compact design and additional travel case make it a convenient tool to track your metabolism in real-time.
To understand how your metabolism works, you can use the Lumen Device's real-time tracking features to input measurements, track your activity and sleep and make use of their metabolic health indicator and workout optimisation recommendations. You can even integrate it with apps such as Apple Health and Garmin.
The nutrition element helps you know what to eat and when. The Lumen device will provide you with daily personalized plans, meal suggestions and recipes, intermittent fasting insights, and a metabolic food log. Gone are the days when you can't think of what to make for dinner, as the Lumen Metabolism Device has you covered.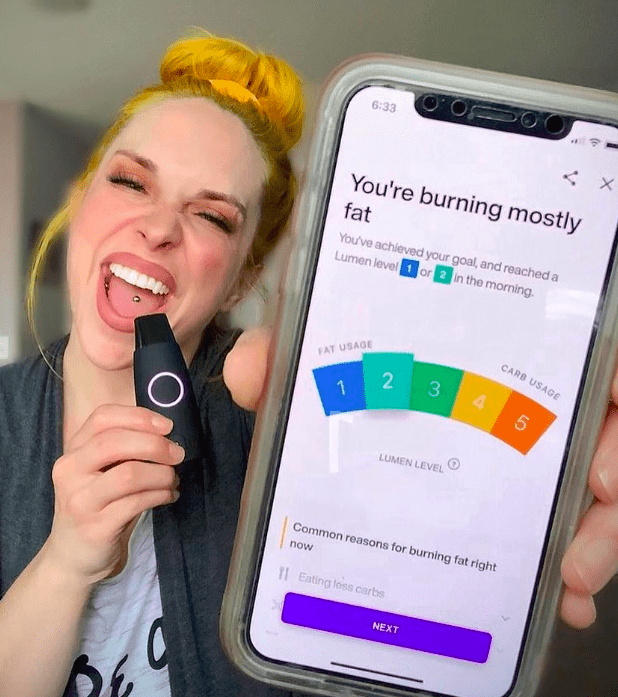 Your metabolism can be improved, just like your body gets stronger and fitter from working out. Developing a flexible metabolism allows your body to maintain a healthy weight by optimizing the body's ability to burn fat and can help improve your body's ability to burn fat which decreases your hunger levels and makes your body less dependent on snacking.
You can even get $50 off with the code GYMFLUENCER. Pop over to the Lumen website now to use your discount code.